THE POWER OF LIGHT – MADE IN GERMANY
Light influences not only people's moods, but to a large extent their lives and productivity too.

DPS markets high-quality Made in Germany lighting fixtures in the Middle East since 1974. As exclusive representatives/in partnership with the companies presented in this brochure, DPS works with well-known local lighting suppliers, architects, lighting designers and consultants in the Middle East countries.

DPS aims to create the best lighting solutions, taking into consideration the requirements, needs and wishes of each customer as well as the local conditions.
You can rely on DPS:



D

esign -

P

lanning -

S

upply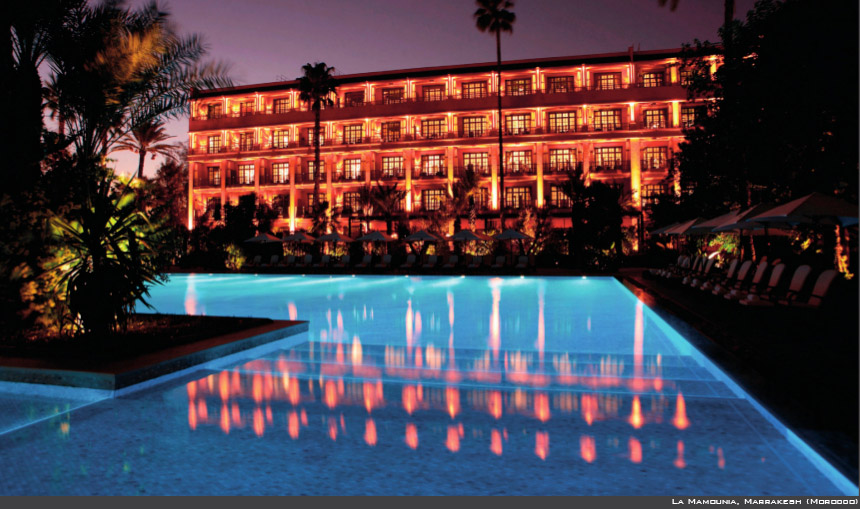 AN ATTRACTIVE INTERPLAY OF LIGHT AND WATER
Since 1919 the family-owned enterprise Wibre has stood for quality, reliability and safety in electrical products. Today, Wibre is one of the most experienced manufacturers in the fields of metal working and lighting technology.

Wibre is specialized in the production of underwater and fountain luminaires as well as burried uplighters all completely made out of the high quality of 316L marine grade stainless steel.
www.wibre.de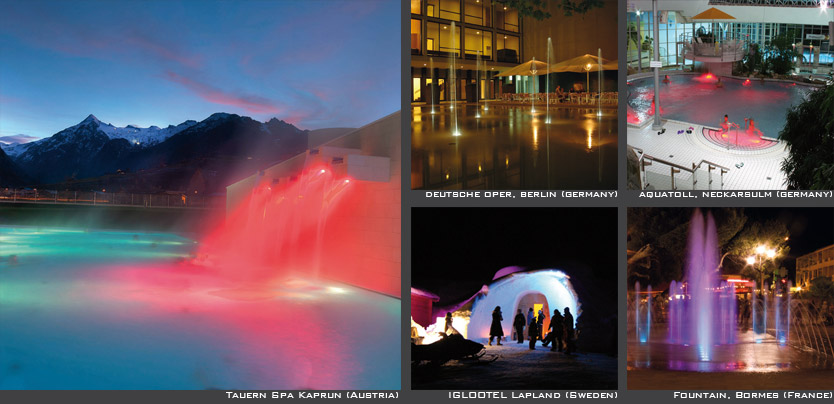 Strengths:



316L marine grade stainless steel, suitable for all conditions
Sole versions for salt water concentration up to 3,5% salt content
Custom made solutions content up to for a salt 4,2% possible
Wide product range for different applications
Possibility to offer custom-made lighting solutions
Latest LED technology with high lumen outputs
RGBW-solutions
High IP-rating IP67 & IP68
Technical consulting service




Products:



Underwater lighting fixtures for swimmingpools, whirlpools, ponds and seawater
Fountain luminaires
Burried uplighters




www.wibre.de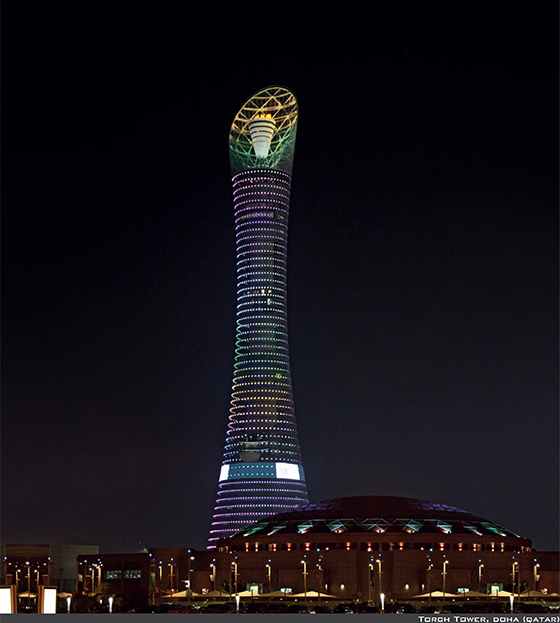 dot spot is a family owned, innovative young company for new LED solutions. They continuously design new LED solutions. Their daily work relies on the terms Quality, Fascination and Responsibility.

Strengths:


316L marine grade stainless steel, suitable for all conditions (indoor and outdoor)
Wide wattage range from 0,25W - 100W
(Accent luminaires to high power LED spots)
Possibility to offer custom-made lighting solutions
Easy installation
Latest LED technology
High IP-rating (up to IP68)
Complete sets for direct installation
Products:
Accent- and orientation spots Small inground luminaires with high power Surface mounted spots Tree-light-belts
www.dot-spot.de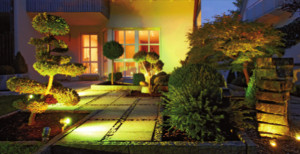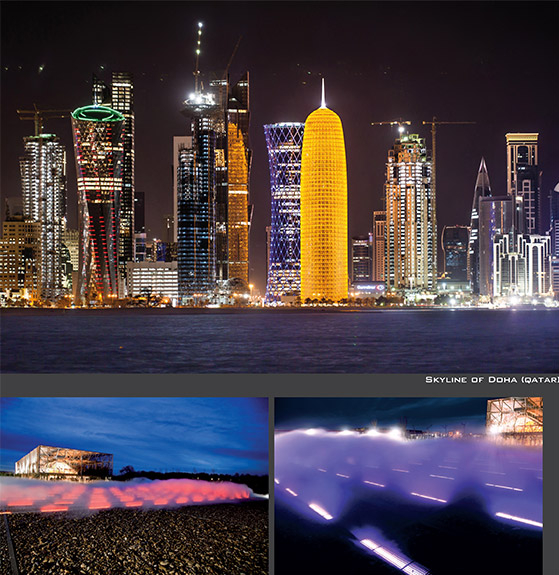 Insta was founded in 1970 by the 3 well-known electronic application manufacturers Berker, Gira and Jung.

It is separated in the divisions Building and Lightment. Due to that Insta can offer not only the luminaires but also their technique and complete controlling system.

Focus of the Insta development and production is on building system engineering and lighting technology.

Strengths:


Complete sustainable solutions
LED lighting with the latest technology
High IP rates
Custom made solutions and optics
Best materials
Facade Illumination
For exterior- and interior applications
Long time experience with electronic lighting under all known ambient conditions
Large range of products which reach more than 50000h lifetime without failures or problems
Products:
Projectors
Facadeprofiles
Vouten-illumination
Decorate light points
Controlling system via DMX, RS, RF a.s.o.
Downlights for interior uses
www.insta.de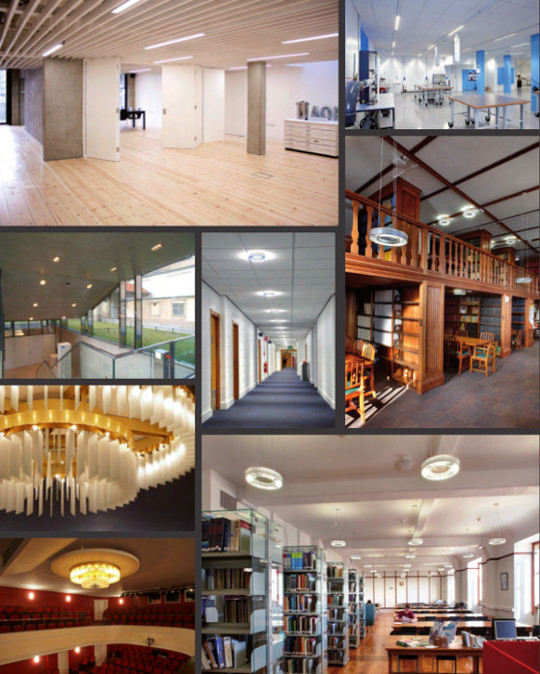 Company Ridi, founded in 1957, is specialized in the production of fluorescent and LED light fittings for different applications, as well as inhouse LED solutions. Standard recessed ceiling luminaires (60x60cm) are available in various desings.

All kinds of luminaires, housings and small components are manufactured using their state-of-the-art production facilities. Ridi's highly-automated manufacturing department is able to guarantee products of a consistently high standard of quality.

To address stringent quality demands in the LED sector, the LED department dedicated exclusively to the development of LEDS, non-standard production and in-house LED fitting. With the procurement of an LED fitting plant, Ridi is also in a position to produce their own in-house adapted LED modules to address the growing demands on lighting technology and design.

Strengths:


Excellent German quality including inhouse production of components including assembling of LED boards
Cost efficiency due to automatic production lines, therefore short lead times for even bulk orders are possible.
Products:
Fluorescent and LED luminaires for recessed and surface mounted installation
Latest LED technology
Emergency Luminaires
Lighting for sport facilities, car parking, hospitals
Bathroom and mirror lighting
www.ridi.de
www.spectral-online.de
In 1948 Norka was founded and is now a recognised manufacturer of technical lighting for extreme conditions like water, humidity, heat, cold, acids, oil, gasoline a.s.o. Additionally Norka is the leading manufacturer for lighting fixtures for train stations.

Strengths:


Flexibility
Short reaction times
Customer service
High quality materials
Latest technology
Protection grade up to IP69K
(application up to 100 bar at 80°C/176F°)
IK protection up to IK10+
EX Zone up to EX22
Own laboratory
Fluorescent as well as latest LED technology
Products:
Water- and dust proof luminaires
Shock- and ball proof luminaires
Luminaires for cold rooms (down to -50°C)
High bays and floodlights
Luminaires for workpits and extreme temperatures
Floodlights, surface mounted, recessed mounted,
tubular luminaires
www.norka.de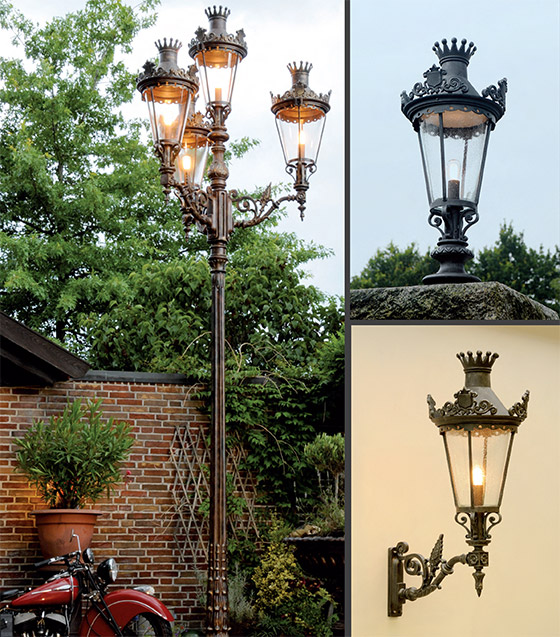 Since 1964 Robers produces high quality lighting fixtures in their family owned company. Robers symbolizes tradition, sustainability and timeless design.

All lighting fixtures as well as the accessories like fountains, tables a.s.o. are carefully made by experienced craftsmen - they are all handmade and handpainted. Robers only works with high-quality materials like seawater resistant aluminium, cast iron, hot-dip-galvanized steel, stainless steel and copper. As well as hand-blown glass and premium crystal. Items are individually made by blacksmiths. The luminaires can also be equipped with LED.

Strength:


Custom made solutions
For indoor and outdoor use
Handmade and handpainted
Products:
Handcrafted decorative pole lamps, wall brackets
Fountains
Garden accessories and furniture
Horse stable
Fences
Bollards
A wide range of indoor lighting, architectural and residential lighting
www.robers.com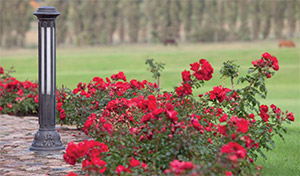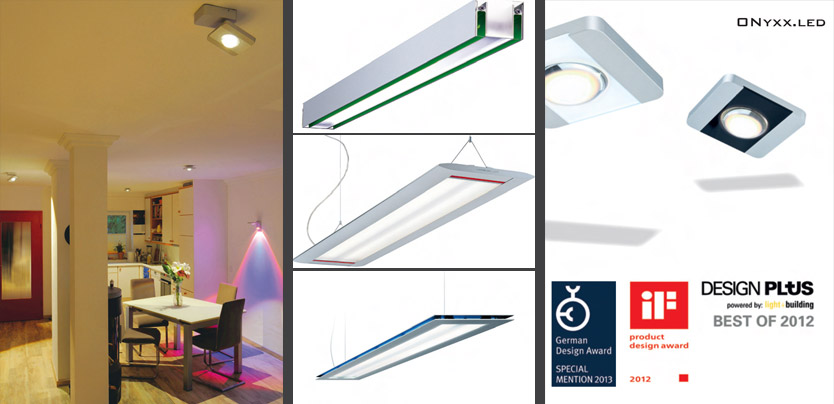 Company Grimmeisen, founded in 1999, develops and produces first class indoor luminaires for living areas and offices. The principle of their luminaires is to enhance the quality of life.


Strengths:



Latest LED technology
Complete design solutions
Flexible concepts



Products:


Ceiling luminaires
Pending luminaires
Wall luminaires
Floor luminaires
Office luminaires
Products and strengths:



www.grimmeisen-licht.de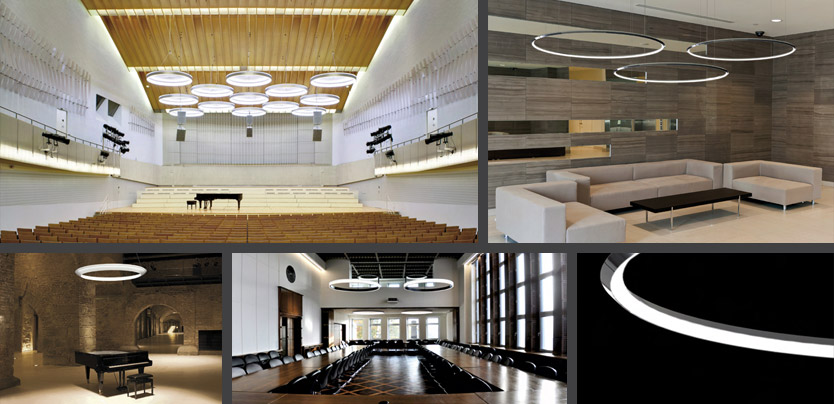 Sattler stands for extra- ordinary lighting solutions for indoor spaces, highlighted by innovative designs and sustainable quality awareness. Long-time experience, sophisticated planning skills and a well-developed feeling for architectural features grant attractive lighting concepts.

Products and strengths:

Circular lights in large and small dimensions to fit different environments in a project
Large dimensioned lights and unique designs
Unique finishes
Custom made solutions
www.sattler-lighting.com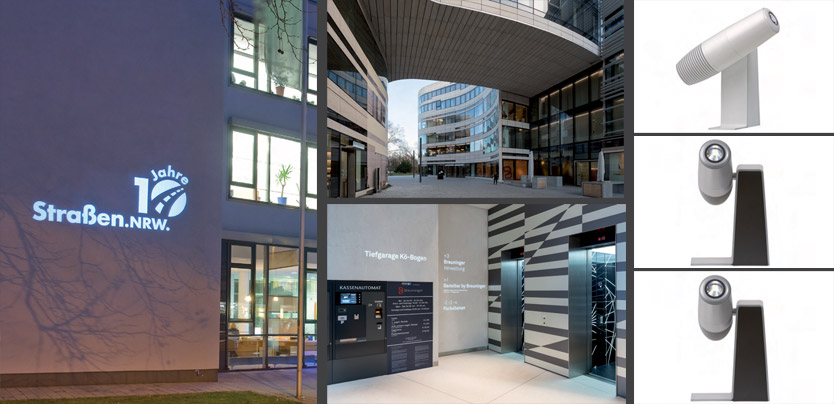 For more than 25 years the German manufacturer Derksen has developed ighting solutions for Point of Sales, Museums and important projects.

The lighting technology from Derksen stands for "Communication via light". Their projector systems can project lyrics, graphics, logos and photos on every suitable ground. Derksen develops and manufacturers only in Germany.

Strengths:
Fiercely projections and image sections
Highest reproducing quality
Inhouse gobo-production as per customers requirements
www.derksen.de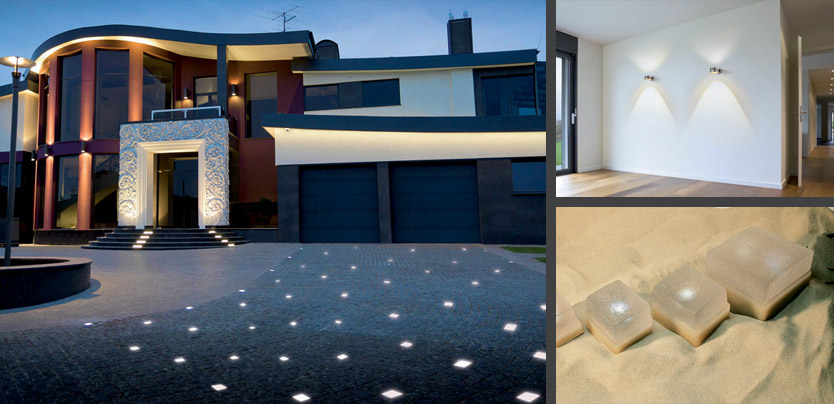 Quality - Design - Classics - Favorites - Best Basics - Just a 1000 ideas and more plus high end technology. That's Top Light!
Top Light produces indoor luminaires as well as luminaires for outdoor applications. Due to 20 years of experience as well as selected and qualified specialists Top Light can assure a high degree of quality and their products are always adapted to the latest technical progresses. Furthermore they offer individual solutions and products according to your demands.


Strength:


Products fully encapsulated
Latest technology


Products:


Bathroom Illumination
Mirror Illumination
Design luminaires for indoor- and outdoor
Light stones




www.top-light.de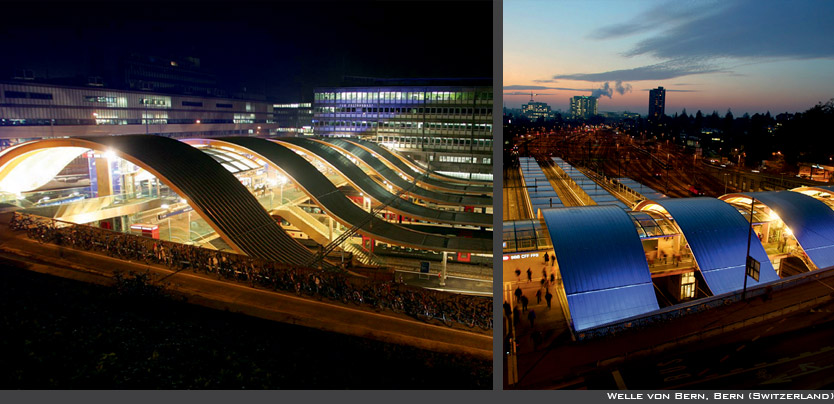 Varialux is specialised in the production of custom made luminaires for in- and outdoor.

They have the latest sophisticated machinery for any job. Executed projects are public buildings, cinemas, shopping malls, railway stations, public placed a.s.o.

www.varialux.de

DPS Projects


To give you an idea about our wide range of supplies here below some prestigious projects we have done in the Near and Middle East.


Bahrain



Royal Court
Four Seasons Hotel
Medical University of Bahrain
Renaissance Hotel
Ramada Hote




Kuwait



Kazma Club
Regency Palace Hotel
National Assembly
Enviromental Public Authority
Bayan Palace
Crown Plaza Hotel Spa




Lebanon




Oman



Royal Opera House
Muscat Palace
Jabal Al Akhdar Resort
Oman Arab Bank Headquarter
Khasab Hotel
Wadi Adai Bridge




Qatar



Sidra Medical and Research Center
Doha Convention Center
Museum of Islamic Art
Al Shaqab Academy
Falcon Hotel
Qatar National Museum
Torch Tower
Barwa Financial District
Supreme Education Council
Faculty of Islamic Studies
Qatar Science and Technology Park
Cultural Village




Saudi Arabia



King Abdullah Petroleum Studies and Research Center (KAPSARC)
Information Technology & Communication Center (ITCC)
Sheraton Dammam
Princess Noura University
King Abdullah University
King Fahad National Library (KFNL)
Olaya Towers
Jaba Al Kaaba
King Saud Bin Abdulaziz University (KSAU)
Khalifa Palace

United Arab Emirates



Development & Beautification of Al Maquam Palace Entrance
Park Hyatt at Saadiyat Island
Abu Dhabi National Exhibitions Company (ADNEC) Phase 3
Tawam Dialysis Centre
International Petroleum Investment Company (IPIC)
Gate Towers
Capital Plaza
Abu Al Abyaad Island
Al Bustan Complex
Emirates Park Hotel
Nad Al Sheba - Racecourse
University of Sharjah - Girls & Boys
Al Hamra Palace Hotel
Regents Emirates Pearl Hotel
Dubai Sports City